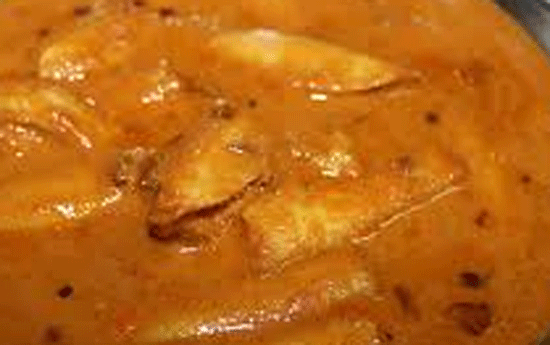 Ingredients
| Quantity | Measure | Ingredients | Description: |
| --- | --- | --- | --- |
| 12 | Nos. | Lady Fish (Kane) | Cut and cleaned. |
| 1 | Teaspoon | Chilly Paste, Red | Masala Paste mixed in vinegar |
| 1 | Teaspoon | Turmeric Powder | Masala Paste mixed in vinegar |
| 1 | Teaspoon | Vinegar | Masala Paste mixed in vinegar |
| 1 | Teaspoon | Salt | Masala Paste mixed in vinegar |
| 2 | Tablespoon | Bread Crumbs | Coat the fish and fry. |
| 4 | Tablespoon | Cooking Oil | For frying the fish. |
Method
Cut the Kane (Lady Fish), and clean it first. . Mix the chilly paste and the turmeric powder in vinegar and salt, and apply the same to the fish and keep it aside for absorbing for some time. You can coat the fish with bread crumbs or Rava before frying.

In a flat frying pan, put the cooking oil and heat it well. Then lay the fish side by side to fill the pan. It takes about two to three minutes, depending of the flame, to fry one side. Then with a flat ladle, turn the fish on its other side, and fry as well. When done, remove the fish in a serving dish.
Red Chilly Paste
For one table spoon of Red Chilly Powder, use quarter teaspoon of haldi powder, and salt to taste, and mix with powders with a little vinegar, to form a paste.