"This is the method which I am going to show you. Its not your typical method, but in this age and place, where in God's name am I going to search for a food mill? Or time to sit and dry it in the sun ( which by the way is playing hide and seek where I live)? But I love to cook so this method works well enough for me and which is what I have showed the steps for."
Take the lentils – make sure it is stone/debris free and dry roast in a skillet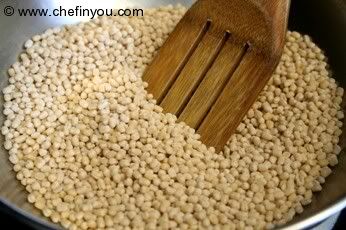 In about 5-10 minutes, it becomes aromatic and reddish. Its OK if, you, like me, in your over enthusiastic multitasking, over- roast few here and there. Make sure they are indeed v v few and do not end up looking like they have not been skinned at all. That, my deal ppl, does NOT taste good when ground into flour!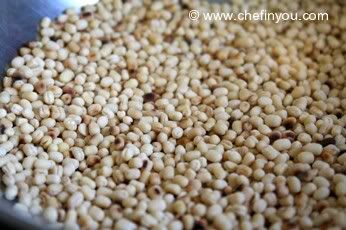 Cool them considerably. And grind it to nice fine powder in your food processor.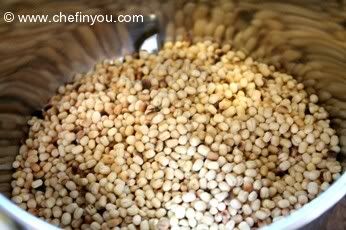 Make sure to rest your processor in intervals to avoid it getting over heated.
Once fine, transfer the flour into a air tight container.
It keeps well and use it to make festive dishes
which will soon follow at Chef In You.