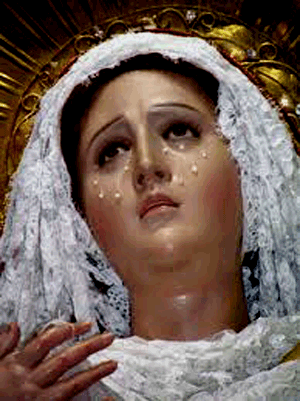 1.O Mother, I could weep for mirth,
Joy fills my heart so fast;
My soul today is heaven on earth,
Oh, could the transport last !

Chorus:-

I think of thee, and what thou art,
Thy majesty, thy state---
And I keep singing in my heart;
Immaculate ! Immaculate !

2.When Jesus looks upon thy face,
His heart with rapture glows;
And in the Church, by His sweet grace,
Thy blessed worship grows. Chorus.

3.The angels answer with their songs,
Bright choirs in gleaming rows;
And saints flock round thy feet in throngs,
And heaven with bliss o'er-flows. Chorus.
4. Conceived, conceived Immaculate!
"Oh, what a joy for thee"
Conceived, conceived Immaculate!
"Oh, what a joy for me", Chorus
To download the zip file of score, midi file etc, click on the icon below