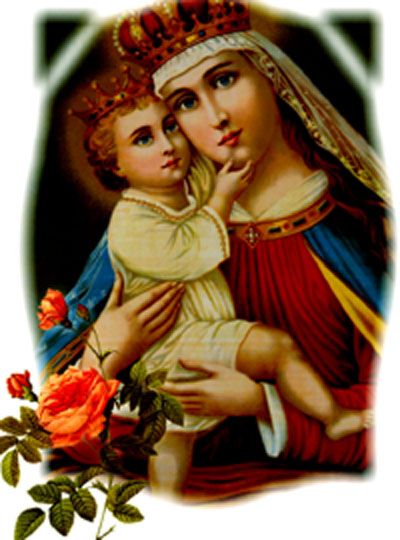 Hail, Virgin of Virgins, thy praises we sing,
Thy throne is in Heaven, thy Son is its King;
The Saints and the Angels thy glory proclaim,
All nations devoutly bow down at thy name.

Let all sing of Mary, the Mystical Rod,
The Mirror of Justice, the Handmaid of God;
Let valley and mountain unite in her praise,
The sea with its waters, the sun with its rays.

Let souls that are holy still holier be,
To sing with the Angels, dear Mary, of thee;
Let all who are sinners to virtue return,
That hearts without number with thy love may burn.
To download zip files click below